Cow Falls Through Roof Killing Brazilian Man
---
( 4UMF NEWS ) Cow Falls Through Roof Killing Brazilian Man:
A Brazilian man has died after a 3000-pound cow crashed through the roof of his house and crushed him, according to local reports.
Joao Maria de Souza was sleeping with his wife when the animal plunged through the corrugated asbestos shelter of his home in Caratinga in south-eastern Brazil.
The cow is thought to have escaped from a nearby farm, before it clambered onto the home, which backs onto a steep hill.
It then fell eight-feet onto de Souza's side of the bed, after the roof buckled under its weight, local media reported. His wife was unharmed.
He was taken to hospital with a broken leg but the victim's brother, Carlos Correa de Souza, 43, told Brazilian newspaper Hoje Em Dia that he later died from internal bleeding.
The Civil Police of Caratinga in Vale do Rio Doce will open investigation into the circumstances of death, the paper added.
"I didn't bring my son up to be killed by a falling cow," his mother Maria de Souza told Brazil's Super Canal TV channel. "He nearly died when he was two and got meningitis, but I worked hard to buy medicines for him and he survived. And now he's lying in his bed and gets crushed to death by a cow. There's no justice in the world."
Related articles
Most Commented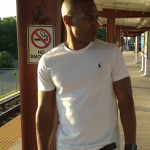 Sponsors