Craigslist Killer Richard Beasley Sentenced To Death
---
( 4UMF NEWS ) Craigslist Killer Richard Beasley Sentenced To Death:

A US man convicted of luring men to their deaths with fake job ads on the Craigslist website will face the death penalty, a judge has ruled.
A jury had recommended execution for Richard Beasley, 53, who murdered three men and wounded a fourth in the US state of Ohio in 2011.
His teenage accomplice, Brogan Rafferty, was sentenced to life in prison without parole in November.
Relatives of the victims held back tears as the judge passed sentence.
In addition to three counts of aggravated murder, Beasley was also convicted of aggravated robbery, kidnapping and attempted murder.

Appealing verdict
Beasley declined the chance to make a statement to the court at Thursday's hearing.
He listened to the verdict with his head on this chest, sitting in a wheelchair that he uses to alleviate back pain.
Later, before a second sentencing hearing for the other charges, Beasley said he sympathised with the families of the victims, while maintaining his innocence.
He also said he believed his conviction would be overturned on appeal.
"This case will be reversed," Beasley said. His statement was cut short by the judge, who said he was only allowed to comment on the sentencing.
Rafferty, who was 16 when he was arrested, was too young to face execution.
One of the victims was killed near Akron, Ohio, while the other men were shot during interviews for fake jobs at a remote farm in south-eastern Ohio.
Scott Davis, 49, who was shot but survived his wounds, told the court during the trial how he had heard the click of a gun while walking in front of Beasley at the farm.
Mr Davis said he was wounded in the arm, but managed to push the gun aside and flee into nearby woods.
Most Commented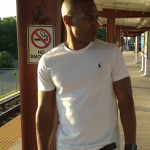 Sponsors