Customer Called N-Word On Receipt
---
( 4UMF NEWS ) Customer Called N-Word On Receipt:
She ordered a Cajun burger and was dished a disgusting side of racism.
The daughter of one of the The Neville Brothers, a famous musical family in New Orleans, was appalled to see the N-word printed on her receipt Thursday after dining at Huck Finn's Café in the French Quarter.
The phrase "N----- 100% dislike" was typed into Liryca Neville Branch's check, weaved in between the woman's itemized food orders.
"This is unacceptable. I couldn't sleep last night," Branch told the Daily News. "It's 2015. You would think that we wouldn't have to deal with this stuff right now. It just shows that racism is alive and well."
The 33-year-old who works in marketing was eating lunch with three other black coworkers when they were given a bill with the racial slur blaring out at them in all capitals.
When she asked to speak to a manager, she was told it was part of a joke employees play on black employees who work "in the back" of the restaurant, Branch's fuming mother Gaynielle Neville told the News.
"This is not right," said Gaynielle Neville, who is married to soul singerCyril Neville. "It's really crazy to witness that. That's your job. You're supposed to conduct yourself in a responsible manner. You're supposed to treat people as human beings."
Huck Finn's Café apologized Thursday, saying in a statement the six-year French Quarter sports bar on Decatur St. fired the worker and was "shocked and appalled" at the receipt.
"Huck Finn's Cafe is committed to treating everyone, employees and customers alike, with dignity and respect," the statement said.
"The unfortunate actions of this one employee do not mirror the mission of Huck Finn's Cafe's firm non-discrimination policy, and we are extremely apologetic for any inconvenience this may have caused."
The restaurant could not be reached for further comment. Huck Finn's general manager did not return calls from the News on Friday.
The Neville Brothers is a popular R&B, soul and funk group, which has been performing since 1977.
Most Commented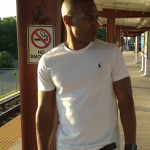 Sponsors