Customer Shoots Bank Robber
---
( 4UMF NEWS ) Customer Shoots Bank Robber:
Police in Detroit are investigating after a would-be bank robber was allegedly shot by a customer.
The attempted robbery on Monday evening was stopped when the customer blasted the man at the Citizens Bank branch in Warren, Michigan.
Cash was left lying in the middle of the road outside the bank, as stunned locals talked about the man being gunned down.
"He (the alleged robber) just laid there — he collapsed," local resident Shante Jackson, reported to CBS Detroit.
Witnesses said the man was discovered covered in blood and yelling angrily in the street, before he was taken away by police.
"They basically pulled up to a guy on the ground — bloody — and they handcuffed him," said Gary Guyett who was driving by the bank shortly after the shooting
"I noticed his arm when they picked it up to handcuff him — the whole thing was all full of blood."
The alleged robber's injuries are not life-threatening, and there were no other injuries reported.
Warren Mayor Jim Fouts said the bank customer has a permit to carry a concealed weapon.
The mayor added that the man who stopped the robber "must have been a pretty good shot," although he cautioned people not to use guns unless absolutely necessary.
Most Commented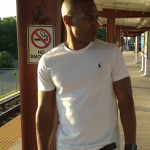 Sponsors