Cynthia Bailey And Peter Thomas Talk Book And New Show
---
( 4UMF NEWS ) RHOA Cynthia Bailey And Peter Thomas Talk Book And New Show:
Real Housewives of Atlanta stars Cynthia Bailey and husband Peter Thomas sat down with 4UMF. To talk about their book. Also that they wouldn't be closed off to the idea of their own spin off show. Which really got the people thinking. Everyone else from the Real Housewives of Atlanta got their own show. Truly they been the only couple to emerge from bad to good. They have the capability of having their own show and it being very successful.
For as the book Cynthia Bailey and Peter Thomas "Carry-On Baggage Our Nonstop Flight" talk all about their journey to get where they are. Peter said it can possibly show people some things to do or not to do in their own journey. Being that they had been able to survive all the bad stigmas of a reality show relationship. Now still blossoming into the the power couple they have become.
Catch up with Cynthia Bailey at her site.
Follow them @CynthiaBailey10 @PeterThomasRHOA
4UMF - What drove you to decide and say hey "Lets write a book" together?
Peter Thomas - We were driven by the fact that when people watch the show, they only see two or three minutes clips of our lives. For the people who watch the show they can get an extended version of who Peter and Cythnia really are.
4UMF - How do you stay grounded?
Cythnia Bailey - To must is given, much is required. As blessed as we are to have everything going on, we have a responsibility to bless  others. That's how you continue to get your blessings.
4UMF - Peter gives a lot of advise to his friends, is this an advice book for men?
Peter Thomas - This isn't an advise book. This is just telling a story about my wife's and I flight from day one when we met until where we are today.

4UMF - Will There be a show for Peter and Cynthnia
Cynthnia Bailey - We really hope so, we would be very excited about that (Bravo holla back at Cynthia and Peter ASAP!!)
Related articles
We give the news and nothing but the news! So help us God!!!
Most Commented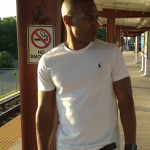 Sponsors