Dallas Mavericks Interested In Rajon Rondo
---
( 4UMF NEWS ) Dallas Mavericks Interested In Rajon Rondo:
A report surfaced on Saturday that the Celtics and Mavericks had engaged in trade talks for the one remaining All-Star asset in Boston, Rajon Rondo.
It didn't come from one of the usual suspects in terms of reporters we're used to seeing break this kind of news, but the report from DallasBasketball.com was credible nonetheless.
It caused some of the more familiar names to weigh in on a possible Rondo-to-Dallas deal, and for a variety of reasons, it doesn't appear likely to happen — at least not in these very early stages of free agency.
The problem for now is that the Mavericks are going to be at the front of the line, along with the Houston Rockets, in trying to recruit Dwight Howard to leave Los Angeles and sign a max contract to play in Dallas next season. The Celtics' asking price for Rondo remains high, and in this current round of talks, Boston wants the Mavericks to take on some bad contracts to help the rebuilding process if they're going to part ways with their highly-coveted, elite point guard.
These two issues likely mean a deal isn't on the horizon anytime soon where Rondo and the Mavericks are concerned.
You never say never, but it's tough to see Dallas ever parting ways with Nowitzki given all he's meant to the franchise, and the close relationship he has with Mark Cuban.
If you're wondering what a rebuilding Celtics team would want with a high-priced, 14-year veteran, keep in mind that Nowitzki's contract expires after next season, which would clear $22.7 million in cap space for the Celtics to play with in 2014-15.
Dallas isn't going to do anything in free agency until the pitch has been made to Howard, and they have an idea of where they stand. Once Dwight decides on his future, then the Mavericks can begin to shape theirs, at which time they may re-explore their options where Rondo is concerned.
Related articles
Most Commented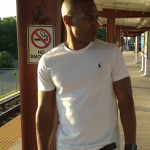 Sponsors