---
( 4UMF NEWS ) Damon Dash Loses Custody:
Damon Dash was forced into a brutal custody battle with his ex-wife Rachel Roy, and today the judge made a decision on the case.
According to TMZ, the mogul is on the verge of losing custody of the couple's 15-year-old and 6-year-old children. As the report states a Los Angeles judge gave Roy full custody after she claimed he was an unfit parent and allegedly abused her in the past. On the other hand he claims that she once threatened him with a knife.
Dash skipped the proceedings and is now allowed supervised visits with his daughters which can prove difficult as Roy has a restarining order against him.
The two had divorced in 2009.
Most Commented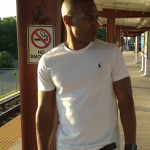 Sponsors