Dancehall Artist Patra Discusses BET Rumors
---
( 4UMF NEWS ) Dancehall Artist Patra Discusses BET Rumors:
Patra wants Beenie Man to know that she does not want him to speak on her behalf.
The dancehall artist Patra is known for hit crossover singles "Romantic Call" and "Pull Up To My Bumber" from the 1990s when reggae was mainstream in the United States.
The female dancehall icon stopped by Winford Williams of OnStage this weekend where she opens up about declining to perform on last month's BET Awards.
Patra says the reason she didn't took the offer was because the message came through the wrong channel.
ONSTAGETV - ONSTAGE JULY 20 2013 SEGMENT 5 PATRA from ONSTAGE on Vimeo.
"I was called but I was called by the wrong messenger," Patra said. "For me I want to move forward and not backwards, because a lot of things and people that have access to me in certain ways it took me years to get read of them and I don't
[Source]
Most Commented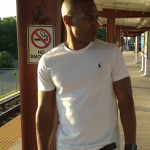 Sponsors