Daredevil's Tightrope Stunt Across Grand Canyon
---
( 4UMF NEWS ) Daredevil's  Tightrope Stunt Across  Grand Canyon:
Famed daredevil and tightrope walker Nik Wallenda plans to attempt to cross the Little Colorado River Gorge in Arizona tonight, without using either a tether or a safety harness.
Wallenda will be walking along a quarter-mile stretch of two-inch steel cable, 1,500 feet in the air, according to his website.
"I've had a dream to be the first person in the world to walk a tight rope directly above the Grand Canyon," Wallenda said in a video statement on his website.
But despite his claim that he will be crossing the Grand Canyon, Wallenda, 34, of Sarasota, Fla., will actually be walking over a gorge near the canyon.
"Mr. Wallenda needs to buy a GPS or somebody give this guy a map," Milton Tso, president of the Cameron Chapter of the Navajo Nation, told The Associated Press. "He's not walking across the Grand Canyon, he's walking across the Little Colorado River Gorge on the Navajo Nation. It's misleading and false advertising."
According to the AP, some members of Navajo Nation are troubled by the thought of using the dangerous feat as a publicity stunt.
But Geri Hongeva, spokeswoman for the tribe's Division of Natural Resources, told the AP she thinks tonight's event will be a positive thing for the Navajo.
"When people watch this, our main thing is we want the world to know who Navajo people are, our culture, traditions and language are still very much alive," she said.
The Discovery Channel will be broadcasting the walk live at 8 p.m. ET. They will use a 10-second delay, according to a Discovery Channel spokesman.
Wallenda said he is confident he will make the walk safely.
"I have a wife and three kids that I love very dearly, and I wouldn't be doing it if I thought I would lose my life," Wallenda said in his statement.
According to the AP, Wallenda will wear elk-skin shoes to help him grip the steel cable and will be outfitted with two cameras that will allow viewers at home to watch the walk from his perspective. A paramedic will be on-site.
Wallenda is a seventh-generation tight rope walker. In 2012 he became the first tight rope artist to walk over Niagra Falls on a tight rope. The event was broadcast live on ABC.
Related articles
Most Commented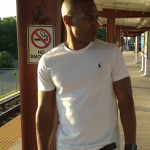 Sponsors