David Stern Entering Hall Of Fame
---
( 4UMF NEWS ) David Stern Entering Hall Of Fame:
David Stern remembers the days when an NBA staff that numbered about two dozen was just trying to keep some teams in existence long enough to get them on national TV.
Now the former commissioner looks at a league that now has games televised around the world, whose players average more than $5 million a year in salary, and sometimes can't believe he and his colleagues pulled it off....
Related articles
We give the news and nothing but the news! So help us God!!!
Most Commented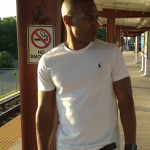 Sponsors