Daytona 500 Crash Injures 28 Fans
---
( 4UMF NEWS ) Daytona 500 Crash Injures 28 Fans:
DAYTONA BEACH, Fla – At least 28 fans were injured after a violent crash at Daytona International Speedway Saturday caused debris from a race car to fly into the grandstands. Fourteen were taken to area hospitals. Two are listed in critical condition. One of those has a life-threatening head injury, the other is a child. Both are stable, according to Byron Cogdell, a spokesman at Halifax Health.
At least nine ambulances rushed to the rear of the Campbell Grandstand as emergency workers scurried to help fans injured in the rows closest to the track after Kyle Larson's car violently tore through the fence, leaving his engine and tire behind. Other safety workers evacuated the scene of race fans.
In the front row of the grandstand about 20 feet past where Larson's engine had stuck, emergency responders wearing firesuits and helmets tended to several fans sitting on old metal chairbacks. Stretchers were being rolled in from ambulances arriving behind the grandstands while police and other track security ushered fans from the scene.
"We responded appropriately according to our safety protocols and had emergency medical personnel at the incident immediately," track president Joie Chitwood said. "We're in the process of repairs to the facility and will be ready to go racing tomorrow."
The accident occurred as drivers raced toward the checkered flag of the Drive4COPD 300 in NASCAR's Nationwide Series. Regan Smith was leading the race, but got turned as he approached the finish line. That sparked a multi-car accident that sent Larson's car flying into the air. Tony Stewart won the race, but refused to celebrate in victory lane.
Fans were both shocked and gawking at the accident scene that happened just minutes before when Larson's car got airborne and hit nose first in the catchfence designed to keep fans safe. His car spun wildly to the infield and came to rest with the nose of the car completely torn off, leaving two major support poles bent and a smoking, flaming mess. Fans, about ten rows up, quickly waved to emergency personnel for assistance after a tire apparently had flown through the metallic netting, landing in Row 9.
"It was like a war zone there," said fan Terry Huckaby, whose brother Eddie was hit in the leg by a three-foot piece of metal. Terry used his belt as a tourniquet to stop the bleeding.
One woman wearing a Jimmie Johnson shirt appeared to have a foot injury as she was wheeled on a gurney to a waiting ambulance. An older man, wearing an oxygen mask while laying on a stretcher, also appeared to have suffered a leg injury. Another gurney transported a man in a neck support wearing a sling over his left arm. All appeared to be conscious.
"The engine came right through the fence, injuring about six people," said a Daytona International Speedway supervisor, speaking under the condition of anonymity.
He also said a tire hit one spectator and that others had suffered burns from the hot fluids the spewed from the engine.
"Right now, it's just a function of determining what damage is done," NASCAR president Mike Helton said in an interview on ESPN. "They're moving some folks to care centers and to Halifax [hospital]."
Dewey Goodwin, from Tampa, Fla., was walking in along the frontstretch when the accident erupted on the last lap.
"I was coming this way to see the end of the race, and it happened right there," Goodwin said. "I didn't know 15 cars were gonna come sideways and all blown up. I was like 'Ah, man, that ain't no good.' "
Jason Daniels of Orlando, Fla., was attending the race with his wife and two kids. They were seated just a few rows above the accident scene.
"There were some people that were saying it hit a camera person who was sitting right there, but I didn't see that," Daniels said. "I've never seen anything like that."
Despite the incident that shredded the catchfence near the start-finish line, Chitwood said they do not expect any changes for Sunday's 55 running of the Daytona 500.
"We don't anticipate moving any of our fans," Chitwood said. "We expect to go racing tomorrow with no changes."
It was the second time in two years that a race at Daytona had a last lap melee that sent a vehicle spinning into the metal catchfence. Last year, Joey Coulter crashed his Camping World Truck Series vehicle about 300 yards from the sight of Saturday's accident scene, sending parts and pieces into the stands. Neither Coulter nor Larson were injured in their violent crashes.
Related articles
We give the news and nothing but the news! So help us God!!!
Most Commented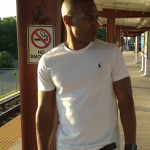 Sponsors