DEA Agents Ran Jersey's Sleaziest Strip Club
---
( 4UMF NEWS )DEA Agents Ran Jersey's Sleaziest Strip Club:
SOUTH HACKENSACK, New Jersey—Nobody was ordering the special: ribeye steak with mashed potatoes and vegetables. Maybe that's because the night was still young at the Twins Go-Go Lounge. So were the bikini-clad babes tangled around the two brass poles.
The stage was neon lit. The stereo system was firing mortar rounds of hip-hop interspersed with Kid Rock numbers. This was Wednesday night at the place that had been exposed only hours earlier in a Manhattan federal courtroom as a secret Eden for two federal officers.
Once Drug Enforcement Agency employees Glen Glover and David Polos appeared before a judge, the damning charges against them were spelled out: how they both allegedly failed to mention under oath to the federal government that they had any part as owners and managers of this seedy jiggle joint; how they employed women who were not legally permitted to work in the United States; how these women performed sex acts in exchange for money at the club.
One DEA source told The Daily Beast on the condition of anonymity that the incident is a slap in the face for the agency. "It shouldn't have been done, and as an agent I'm pissed," the source said. "Sometimes good people screw up and do stupid things."
Glover worked in IT for the agency. Polos was special agent in charge—until he was sidelined by an inquiry into his side job, operating this lonely white- and red-trimmed establishment next to a used car dealership in South Hackensack, New Jersey.
One dancer from Brazil was apparently given a chance to work double shifts "in order to pay back the smugglers who arranged for her unlawful entry into the United States."
Glover and Polos, who were based primarily out of Manhattan, first drew the Justice Department's attention in 2011, when they were each asked to fill out a form as a formality to maintain their security clearances.
Neither of them mentioned that they were running the show at the Twins, a nightclub where lap dances were mere foreplay to the rampant sex. And some of the financial disclosures on the agents' federal forms looked odd to investigators. An $18,000 deposit, for example, was just a "business investment," Glover told authorities. But that amount, authorities say, was directly linked to the hush-hush dealings at the Twins Go-Go Lounge.
Most Commented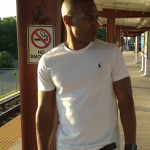 Sponsors