Deion Sanders' Prime Prep Academy Shut Down
---
( 4UMF NEWS ) Deion Sanders' Prime Prep Academy Shut Down:
Its state-appointed board determined that the charter school co-founded by ex-NFL star Deion Sanders was too deep in debt to continue operating. New Superintendent Alan King told the board that Prime Prep had $60,000 in the bank and about $710,000 in debt. That included about $200,000 needed for Friday's paychecks, which weren't issued.
"Everybody involved deserves better," said new board President Albert C. Black Jr. "And Prime Prep parents ought to be raging mad to provoke the kind of change we need in charter management."
Ron Rowell, a Texas Education Agency director overseeing the process, said Prime Prep is among the worst financial situations he's seen at a charter school. He said TEA investigators will pore over the school's paperwork and financial data to see what went wrong. Black said he would not be surprised if the investigation showed some criminal activity.
Board members said shutting down the insolvent charter was their only option at Friday's meeting on the East Fort Worth campus.
Related articles
Associated Press, Austin, Board of directors, Charter school, Dallas, Deion Sanders, Deion Sanders' Prime Prep Academy Shut Down, Fort Worth, Pro Football Hall of Fame, Texas, The Dallas Morning News
Most Commented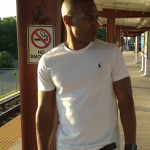 Sponsors