Demi Moore is Selling Central Park Mansion
---
( 4UMF NEWS )Demi Moore is Selling Central Park Mansion:
At some point we're all going to die, and when that day comes, wouldn't it kind of suck even more if your life was too beautiful? You just wouldn't want to leave. That's why all ghosts are ghosts of the privileged. Everyone else just GTFO of here and didn't turn back. Listen, it was nice, it had it moments of beauty, but you know... all set. No refills. No do-overs. No second helpings of life, please.
If you lived in a 3-story tower overlooking Central Park, for example, instead of a tiny studio that gets 10 minutes of sunlight once a day... you might have trouble giving up the ghost. Potential buyers of a tower-penthouse in this San Remo castle-mansion overlooking Central Park should therefore consider if they'd like to be haunted by Demi Moore.
Moore, or whatever handlers deal with this stuff for her, has given the NY Times an exclusive on her home, which she is planning to sell. They report:
"The triplex south tower penthouse widely considered the crown jewel of the San Remo, the twin-peaked Emery Roth masterwork and city landmark on Central Park West, is poised to enter the market for the first time in 25 years. The asking price for the residence, PH26C, along with a two-bedroom two-bath lobby level maisonette, No. 1H, included in the sale, is $75 million, an amount that, if met, would set a record for an Upper West Side co-op and shatter the in-house record of $26.4 million achieved at the San Remo last year.
The seller is the actress Demi Moore, who bought the penthouse with her former husband Bruce Willis from the Saturday Night Fever producer Robert Stigwood in 1990 and also acquired the residential maisonette."
We're not even going to tell you how much it costs or how many square feet it has or how many wraparound terraces there are. You will never live here, and you will probably die happier for it. We will tell you there is only one neighbor, and that neighbor is Bono, who owns the adjacent tower-mansion.
Most Commented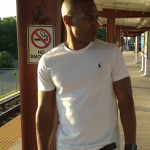 Sponsors