Deputies Kill Target Of Manhunt
---
( 4UMF NEWS ) Deputies Kill Target Of Manhunt:
An intensive 18-day manhunt across a rugged, mountainous swath of central California concluded late Saturday when authorities fatally shot a man suspected of a crime rampage that included killing a retired dentist, wounding two deputies and taking three people hostage, Kern County officials said.
More than 150 law enforcement officers had hunted for Benjamin Ashley, 34, accused of kidnapping three men who were held for an hour before escaping July 28 after they accused him of squatting on their cabin property. Ashley is also accused of killing David Louis Markiewitz, 64, the retired dentist whose body was found in a cabin July 30, and wounding two SWAT team members who entered a mobile home where Ashley was hiding Aug. 1.
"I'm confident that it's him," Kern County Sheriff Donny Youngblood told The Barkersfield Californian. He said an autopsy would be conducted to obtain a positive identification. Youngblood said it was "really incredible" that Ashley was able to elude capture for so long.
"Everywhere he went there was a cop in the mountains," Youngblood said.
The suspect was shot near a convenience store after deputies received a report that he had been there. Sheriff's spokesman Ray Pruitt said two deputies caught up with the suspect and shot him after he brandished a handgun.
"Our biggest concern, our primary concern throughout this entire operation was that someone else would get hurt before we found this person and took him into custody," Pruitt told the Californian. "That's why we've worked night and day, 24/7."
A middle school and two elementary schools were closed and area residents were warned to lock their doors and stay inside as much as possible during the manhunt.
Gary Welfl, manager of Brady's Mini Mart, told the Californian the suspect entered his store carrying three duffel bags, wearing a backpack and holding a walking stick.
Welfl, 37, said he texted his sister to call 911, then made small talk with the man to delay him as he bought milk, chips, candy bars and ice cream.
"He said he was hiking the Pacific Crest Trail," Welfl said. "Said he'd done it four times."
Most Commented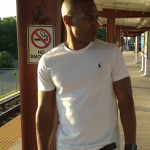 Sponsors