Dog Hoarder Eaten By Pack Of Dogs
---
( 4UMF NEWS ) Dog Hoarder Eaten By Pack Of Dogs:
In one of those strange twists of fate that the laws of nature sometimes provide, a 67-year-old Kentucky woman who faced repeated animal cruelty charges dating back to 1986, due to her compulsive dog-hoarding, was apparently eaten by a pack of malnourished wolf-dogs she kept on her property.
Alerted by a neighbor who said the woman had not been seen for about two weeks, Ohio County sheriff's deputies visited the Fordsville home of Patricia Ritz, only to find a human skull and more than 50 hybrid wolf-dogs roaming the property.
The dogs were of all ages, including several in advanced stages of pregnancy. Most of the wolf-dogs suffered from malnutrition and some were already dead.
Authorities believe that Ritz (pictured) fell ill and passed away, unnoticed by her neighbors. Some of the dogs then turned to her deceased body for food. The skeletal remains found on the property are presumed to be what's left of Ritz.
Hoarding dogs was not a recent obsession for the woman. In 1986 she was found guilty of animal cruelty when she was found to own 50 dogs and, as could be expected, the animals were poorly cared for. She was sentenced to a year of probation, but not dissuaded from collecting large numbers of canines.
A local TV station, Channel 14 News, uncovered seven more prior charges of animal abuse, including one in 1997 involving 120 dogs found on Ritz's property in Greenville, Kentucky, and another incident when she was found with 184 dogs, 159 of which were then euthanized.
But at the time, Ritz was allowed to keep 25 dogs on the condition that they all be spayed or neutered. In 2002, 34 more dogs belonging to Ritz were euthanized due to health and behavioral issues.
Of the wolf-dogs discovered on Ritz's property last Saturday, 27 are now at veterinary hospital in Owensboro, Kentucky. Most of those dogs are puppies, some as young as a few days old.
"After the sadness, there was relief," Mary Beth Kolb of Adopt-a-Husky Rescue told Channel 14. "There absolutely was relief that this will never happen again."
Related articles
Most Commented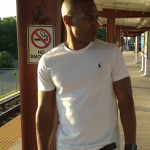 Sponsors