Donald Sterling Loses In Court
---
( 4UMF NEWS ) Donald Sterling Loses In Court:
Los Angeles Clippers owner Donald Sterling's wife acted in good faith when she encouraged him to meet with two neurologists to determine if he was suffering from dementia or Alzheimer's disease, judge Michael Levanas ruled on Monday, and her proposed sale of the franchise in the wake of Sterling's racist taped comments was not hatched as a result of a conspiratorial plot. Donald Sterling, who is suing the Sterling family trust (and, by slim extension, himself) lost a court ruling that should encourage the agreed-upon sale of the Clippers to former Microsoft CEO Steve Ballmer for $2 billion.
One of the attorneys for Shelly Sterling told reporters he hopes the sale to Ballmer closes before Aug. 15. The NBA released a statement saying the league looks forward to the sale "closing as soon as possible."
Donald Sterling did not acquit himself well in these court hearings, despite his law degree and significant history in both defending himself and living a rather litigious lifestyle. He failed to show up for the first day of court, and then gave rambling and combative testimony after being called to the stand. Off the testimonial record, he was observed by the court and judge in calling Shelly Sterling a "pig," just one day after testifying about how much he loved the estranged wife he openly flaunted cheating on.
One of Sterling's paramours, V. Stiviano, taped Sterling telling her that he didn't want her bringing African-Americans to Clippers games, nor did he want her being pictured on social media with African-American men, despite the fact Stiviano herself is of mixed race. Extended versions of the illegally recorded tapes documented Sterling's clear plantation mentality in regards to his team and players, and Sterling did himself no favors in a historically bad interview given to CNN's Anderson Cooper that he arranged to tell his side of the story.
It was that interview that convinced Shelly Sterling that her husband of nearly 60 years that he was suffering from dementia or Alzheimer's. This concern, coupled with Donald Sterling's acquiesce to his wife, encouraged her to sell the Clippers after he had been banned from the NBA for his comments. Though he later backed off his agreement that Shelly could sell the team, the move was significant enough the NBA decided to call off a Board of Governors vote that would have forced Sterling to sell the team under bylaws that Donald Sterling (read slowly here) repeatedly agreed to and signed up for.
Sterling cited privacy and freedom of speech laws and unprofessional behavior from the Shelly Sterling-appointed doctors as he sued his own family trust, and while V. Stiviano was could have broken California state law if she recorded Sterling without his knowledge or permission, his right to freedom of speech has no bearing on the NBA's move to oust Donald Sterling, or the trust's move to sell the team. The court ruled on Monday that the neurologists employed by the Sterlings did not act unprofessionally or in confederacy with Shelly Sterling when they ran a battery of tests on Donald Sterling.
Related articles
Most Commented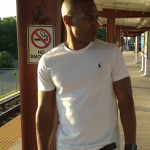 Sponsors