Donald Sterling Takes The Stand
---
( 4UMF NEWS ) Donald Sterling Takes The Stand:
Donald Sterling began testifying Tuesday at the probate trial vs. his estranged wife Shelly -- and it was not a pretty scene for the roughly one hour he was on the stand.
Sterling almost immediately in response to questions by Shelly's attorneys, said: "What kind of question is that? I'm talking about your question, all of them. I'm sure they will improve."
Matters were not helped by 85-year-old lawyer Bert Fields being hard to hear, and 80-year-old Donald Sterling a little hard of hearing.
Donald, still more combatively, went on. "Do you rely on CNN for your information?"
At that, Judge Michael Levanas, smiling, said: "Anybody here from CNN?"
Again in response to a question from Fields, Sterling said: "I don't talk to the NBA. I don't talk to your firm. I just talk to my lawyers."
The trial will continue Wednesday, with Donald Sterling back on the stand and back facing questioning from Fields.
Outside the courthouse after the session, Fields told news media: "All of you now know what Donald Sterling is. ... The more and more and more he gives the more you guys saw the real Donald Sterling."
But attorneys for Donald Sterling were very pleased with how his testimony went.
"I think Donald did an excellent job on the stand," said Bobby Samini, one of Donald Sterling's attorneys. "Out of all the lawyers in that room, if I needed a lawyer I would hire him. ... The claim that he lacks competency is a sham. It's absurd. That should become more obvious to all of you today."
What was obvious to all was that Levanas earned his pay, trying to get Fields and Donald Sterling on the same page in the trial that could lead to some resolution of the proposed $2 billion sale of the Sterling-owned Los Angeles Clippers to former Microsoft CEO Steve Ballmer.
With Fields continuing the questioning in the courtroom, Donald Sterling was asked about the doctors who examined him in May on behalf of Shelly Sterling to determine if he were mentally competent, Dr. Meril Platzer and Dr. James Spar.
"I trusted my wife," Donald testified. "I didn't know these (doctors) were guns that were going to testify against me."
Again, as testimony became rancorous, Judge Levanas stepped in to try to make sense of Donald Sterling's meandering tirades: "If I strike everything, we're going to go backwards."
Donald Sterling, in-between angry challenges, got choked up talking about his estranged wife: "She's a good person but they (the NBA) are not good people."
Most Commented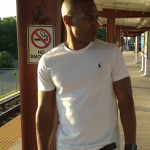 Sponsors