Donald Sterling Withdraws Lawsuit Against NBA
---
( 4UMF NEWS ) Donald Sterling Withdraws Lawsuit Against NBA:
One facet of the enduring saga involving ex-Los Angeles Clippers owner Donald Sterling may be grinding to a halt. Sterling has decided to withdraw a lawsuit against the NBA and his wife, Shelly.
Nathan Fenno of the Los Angeles Times reported the news Monday, including comments via email from one of Sterling's attorneys, Bobby Samini.
"We believe that we can more efficiently address all the issues in our pending federal action," wrote Samini in the email.
The dropped lawsuit, which was filed in Los Angeles Superior Court on Monday, was against the Association, its commissioner Adam Silver and Shelly Sterling. It asserted that the parties committed fraud by selling the Clippers away.
Former Microsoft CEO Steve Ballmer bought the team in August for $2 billion—an unprecedented purchase for a North American professional sports franchise.
But further litigation still remains for Sterling's unceremonious end as Clippers owner to reach a definitive, legal conclusion. An antitrust lawsuit against the NBA is still pending in federal court.
Steve Mason of ESPNLA 710 weighed in on the situation:
The genesis of the Sterling controversy came when he was recorded uttering racist remarks in private. When the audio went public, it set off a media firestorm and an NBA mutiny against Sterling, as Silver tagged Sterling with a maximum fine and a lifetime ban from the league.
The NBA has also made a counterclaim against Sterling's federal lawsuit, and a U.S. district court hearing for those cases is scheduled for Nov. 6 in Los Angeles.
Under Ballmer's ownership, the Clippers organization can at least begin to move in a different direction and look forward to the 2014-15 season with optimism thanks to a star-studded roster headlined by Chris Paul and Blake Griffin.
Related articles
Most Commented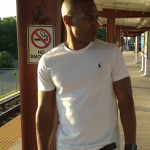 Sponsors