Donavan McNabb Begins Jail Sentence
---
( 4UMF NEWS ) Donavan McNabb Begins Jail Sentence:
Donovan McNabb is now Inmate #T231133 because the ex-NFL star has officially begun his jail sentence in Arizona stemming from a DUI arrest back in June.
McNabb has turned himself in to begin his 18 day sentence sporting a fresh Nike jacket. But as previously reported, McNabb will not spend his days in jail. The judge granted him "work release," which means he can leave the facility to work during the day, but must return at night to sleep in a cell.
McNabb was arrested on June 28th after crashing into a car that was stopped at a red light. Cops say his blood alcohol was more than twice the legal limit.
It's McNabb's 2nd DUI conviction in 2 years and hopefully his last.
Most Commented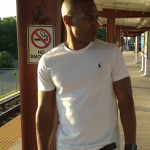 Sponsors