Doug E. Fresh Hosts His Own Radio Show
---
( 4UMF NEWS ) Doug E. Fresh Hosts His Own Radio Show:
Fans of rap Icon and beat box legend Doug E. Fresh will soon be able to catch him as he rides the air waves on his new WBLS Radio show. The rapper, record producer, and legend extraordinaire will give his own brilliant spin on classic Hip Hop as well social and political topics which plague urban communities. Doug E Fresh's classic hip hop radio program, aptly entitled "The Show," will air every Saturday evening from 9pm-11pm.
With his latest venture into radio, Fresh is excited to be close to the music regularly and in control of sharing real Hip Hop with the people. He looks forward to hitting ears with the hottest selections while helping keep the respect for the music alive - both to New York listeners as well as via live streamed shows available to music lovers everywhere.
Most Commented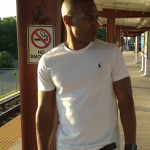 Sponsors