---
( 4UMF NEWS ) Drag Queens In Stage Brawl:
 A drag queen beauty pageant in Peru got physical after a brawl broke out on stage between two contestants.
The fight occurred during Miss Gay San Juan 2013 when the winner was attacked by the runner up.
Apparently, the judges had announced the wrong winner and there may have been some disagreement as to the true bearer of the crown.
From the looks of the video (see below), security was in no hurry to stop the fighting.



We give the news and nothing but the news! So help us God!!!
Most Commented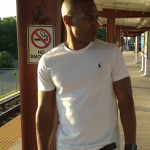 Sponsors