Drake Celebrates With Kentucky
---
( 4UMF NEWS ) Drake Celebrates With Kentucky:
Hip hop superstar Drake had issues joining the celebration in the Miami Heat locker room after the NBA Finals last season, but he didn't have any problems getting in to congratulate the Kentucky Wildcats on Saturday.
Following Kentucky's thrilling win over Wisconsin in the Final Four, Drake made his way down AT&T Stadium to wish the Wildcats good luck for Monday's national championship game against Connecticut.
''That's great. He just told us to stay confident, and it's on us now,'' said Andrew Harrison, who had the pass to his freshman twin brother for the game-winning shot. ''Just keep playing and don't be satisfied, so that was exciting for all of us.''
Seems obvious who Drake will be rooting for Monday. But just to be sure, someone asked him if Kentucky is his favorite team, and he responded, "Always." 
Related articles
Most Commented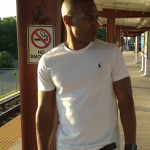 Sponsors