Drake Disses Joe Budden In Dallas
---
( 4UMF NEWS ) Drake Disses Joe Budden In Dallas:
Joe Budden has been provoking Drake by firing off shots at him. Drake took a long time to take the bait but he finally responded on stage last night during a tour stop in Dallas:
DRAKE DISSING JOE BUDDEN!!! Looking .. Looking .. pic.twitter.com/t7WT6LKTyR

— gabe (@_gabemedina_) July 22, 2016
"I should've brought Joe Budden up in here and let him do 'Pump It Up' one time. F*ck them ni**as man."
I'm sure that's all Joe Budden needs to get him riled up again...
Drake dissed Tory Lanez (or Tyga, depending on how you look at it) at his concert in Austin as well.
Most Commented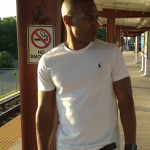 Sponsors