Drake Expected To Make $50 Million
---
( 4UMF NEWS ) Drake Expected To Make $50 Million:
Hiphopnetworth.com has announced that they've updated rap star Drake's net worth thanks to his eight pay advances received for signing his record label OVO Sound to Warner Music Group. The star's net worth was estimated to be around $30 million. But hiphopnetworth.com has now updated its information about Drake's net worth, which is now said to have increased substantially. He is believed to have received a $10,000,000 advance just for his Warner Bros Music deal alone.
The deal wasn't the only factor considered. "We have updated Drakes profile to reflect his payday advance from Warner Bros, but to also factor in his earnings from his lucrative "Club Paradise" tour from 2012. Drake is set to break over $50 million in earnings in 2013 thanks to the launch of his new album 'Nothing was the same' which has a tour component set to start this fall" says Paul Jey senior editor for Hiphopnetworth.com.
Drake first shot to prominence thanks to a series of self released tapes on the internet. His tapes became very popular on MySpace and drew attention of hip-hop legends like Jay-Z, Kanye West, and Lil Wayne. In fact, Lil Wayne even invited Drake to Houston to tour with him and record songs. Drake later signed to Lil Wayne's label Young Money Cash Money Records.
"Drake made his debut career at the age of 15 when he appeared on Degrassi: The Next Generation, a Canadian hit television series. Other shows include Blue Murder, The Border and Being Erica. But ambitious Drake couldn't he happy with the meager salary he earned on television. He went on launch his rap career that now earns him $30 million to $40 million annually," says a spokesperson for hiphopnetworth.com.
Not many know that the slogan Y.O.L.O popular in social media circles was Drake's idea on the hit song, 'The Motto'. The slogan is now on t-shirts sold by Walgreen's and Macy's.
About Drake
Drake is a rapper, actor and singer popular for his albums like Thank Me Later and singles like The Motto. Drake's net worth is said to tens of millions thanks to a record deal signed with the Warner Bro. music company.
Related articles
We give the news and nothing but the news! So help us God!!!
Most Commented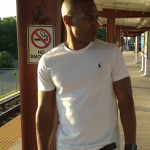 Sponsors