Drake Releasing 'Energy' Video On Apple Music
---
( 4UMF NEWS ) Drake Releasing 'Energy' Video On Apple Music:
Following in the steps of Nicki Mnaj and Beyonce, Drake took to his Instagram Thursday (July 9) to tease fans with a 15-second clip of his upcoming video for "Energy" which will premiere on Apple Music.
The black-and-white clip shows several fast-paced images of Drake performing, and at talk shows before coming to an immediate end. The full length video for his single off his surprise LP If You're Reading This Then It's Too Late, will be released sometime July 10.
So if you weren't sold yet on Apple Music before, does this video help seal the deal for you?
A video posted by champagnepapi (@champagnepapi) on
Most Commented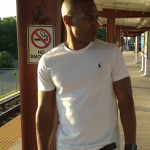 Sponsors