Drake Takes More Shots At Hot 97
---
( 4UMF NEWS ) Drake Takes More Shots At Hot 97:
Drake performed a series of shows at Madison Square Garden and while he's been in town, the Canadian rapper/singer has been taking some shots at Hot 97 and its flagship DJ Funkmaster Flex. During his last night in town, Drizzy continued his target practice and took more shots at Hot 97 by calling the concert "the real Summer Jam."
He continued saying "What have they done for New York recently? I don't know."
And to top that off, Drizzy popped bottled with Charlamagne Tha God from Hot 97's rival station Power 105 backstage at the event.
Hahaha...
Most Commented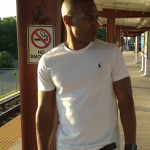 Sponsors