Earl Sweatshirt Cancels Tour
---
( 4UMF NEWS ) Earl Sweatshirt Cancels Tour:
If you were hoping to see Earl Sweatshirt this summer, you might want to check out ways to get a refund soon. Taking to his twitter this afternoon, the Odd Future emcee announced that he was cancelling his upcoming shows. Citing a lack of self maintenance and exhaustion, his health condition has begun to deteriorate as of late, which forced him to pull the tour early. Instead of performing at these dates, Earl will be heading home to catch a breath and get in the right space. We wish him well, these is some much needed rest.
However, fans don't need to fret too much, as he promises to work on his next album. New music from Earl is always worth it, which we can never have enough of. Check out the tweets below.
Most Commented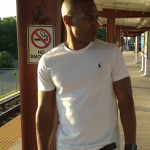 Sponsors