Ebro Stepping Down At Hot 97
---
( 4UMF NEWS ) Ebro Stepping Down At Hot 97:
The man who played a major role in the direction of New York City's Hot 97 in recent years has revealed he has stepped down as the program director of the station. Ebro Darden announced he is moving on from the position to focus on being an on-air personality and reality television star.
Darden will be featured in the upcoming unscripted VH1 program This Is Hot 97. He says he had to make the choice between being Hot 97′s PD and talent. Ebro expressed his decision to go with creative over corporate on Twitter.
@AveryEXP yea man... Can't do everything forever. Gotta choose... Creative or Corporate... Which one u pick?

— Ebro el Viejo (@oldmanebro) March 13, 2014
Related articles
Most Commented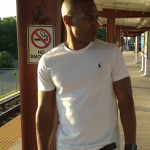 Sponsors