Eddie Murphy Makes Bill Cosby Joke During Acceptance Speech
---
( 4UMF NEWS ) Eddie Murphy Makes Bill Cosby Joke During Acceptance Speech:
Eddie Murphy hasn't done a stand-up routine in nearly 30 years (28 to be exact), but that all changed once he decided to make a few jokes about fellow comedian Bill Cosby Sunday night.
While accepting the Mark Twain Prize in Washington, D.C., Murphy couldn't help but to mention Cosby, who was also awarded with the "nation's top prize for humor" back in 2009. "Bill has one of these," Eddie says while pointing to his award. "Did y'all make Bill give his back?...You know you f***ed up when they want you to give your trophies back." He then goes into a hilarious impersonation of Cosby, who is currently being accused of raping and molesting over 30 women.
Back in February, Eddie Murphy made the conscious decision to not portray Bill Cosby on Saturday Night Live's 40th Reunion special, as he felt it was in poor taste. Cosby later applauded his actions, though he has yet to comment on Murphy's latest routine.
Most Commented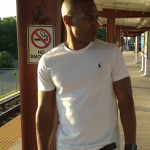 Sponsors