Egypt's Interim Government Resigns In Surprise Move
---
( 4UMF NEWS ) Egypt's Interim Government Resigns In Surprise Move:
Egyptian Prime Minister Hazem el-Beblawi made the announcement during a live TV address Monday.
[grabpress_video guid=0737a85a1fa4d3d0b8477d30638f13a6cb14c018 embed_id=2072765]
Thanks for checking us out. Please take a look at the rest of our videos and articles.
To stay in the loop, bookmark our homepage.
Related articles
adly mansour egypt, Beblawi, beblawi egypt, beblawi resigns, Cairo, Egypt, egypt government, egypt government quits, egypt interim resigns, Government, Hazem, Mohamed Morsi, mohammed morsi quits, Monday, Prime Minister of Egypt
We give the news and nothing but the news! So help us God!!!
Most Commented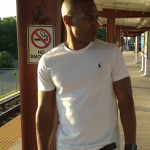 Sponsors