---
( 4UMF NEWS ) Elle Varner - One Love:
The horrific events that occured in Ferguson surrounding the killing of Mike Brown have led many to be outraged and protest including through marches, speeches, and social media. Even musicians are weighing in by using their talents to bring awareness to violence and race relations in this country. One of those artists is Elle Varner, who released the track One Love, where she sings about all of us sticking together in this trying time. As she writes on Instagram:
Whoever you are, wherever you are in the world, and whatever pain you may be suffering….this song is for you. This song is for Mike Brown and the people of Ferguson. It is for Hadiya Pendleton and the people of Chicago. It is for the lives being destroyed in #Gaza. It is for people all over the world who need help and healing. This song is a wakeup call! We are all in this together believe it or not…..we all cry the same tears and bleed the same blood. Life is an incredible gift that everyone deserves! Please help spread the message and post this song hashtagging anything happening in the world that matters to you. Thank you!
Kudos to Elle and all the other musicians for doing their part in light of this tragedy!
Related articles
Most Commented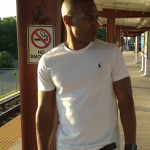 Sponsors