Elton John Calls for Dolce and Gabbana Boycott
---
( 4UMF NEWS ) Elton John Calls for Dolce and Gabbana Boycott:
Elton John, who shares two children with his husband, is calling for a boycott of Dolce & Gabbana after the fashion house's lead designers Domenico Dolce and Stefano Gabbana made disparaging comments about same-sex parents and babies conceived via artificial insemination.
The top designers, who are also gay and were once a couple, had made their remarks to Italian magazine Panorama in an interview published last week.
"You are born to a mother and a father. Or at least that's how it should be," Dolce said. "I call children of chemistry, synthetic children. Rented wombs, semen chosen from a catalog."
"How dare you refer to my beautiful children as 'synthetic,'" John wrote in an Instagram post on Sunday. "And shame on you for wagging your judgmental little fingers at IVF - a miracle that has allowed legions of loving people, both straight and gay, to fulfill their dream of having children."
He then delivered an epic burn.
"Your archaic thinking is out of step with the times, just like your fashions," said the Grammy-winning singer-songwriter. I shall never wear Dolce and Gabbana ever again. #BoycottDolceGabbana."
John and Furnish, who tied the knot in England in December, are parents to sons Zachary Jackson Levon Furnish-John, 4, and Elijah Joseph Daniel Furnish-John, 1, who were both born to a surrogate mother.
The company gave the following statement to Reuters late Sunday: "We believe firmly in democracy and we think freedom of expression is essential for that. We talked about our way of looking at the world, but it was not our intention to express a judgement on other people's choices. We believe in freedom and love."
An Instagram account said to belong to Gabbana posted a message saying, "This is ️the real respect for a different opinion????"
The page also features screenshots of supportive comments made by readers, who have used the hashtag #BoycottJohn. Many people have been debating the issue of artificial insemination and IVF amongst themselves in comments posted on both his and John's accounts.
Many same-sex couples wishing to conceive a child using one parent's DNA, and possibly a surrogate, have used methods such as intrauterine insemination, in which sperm is transferred into a woman's uterus via a catheter, and in vitro insemination (IVF), in which fertilized embryos are created in a lab from eggs and sperm and then implanted. Both are also popular treatments among heterosexual couples suffering from infertility.
Many female celebrities, such as Céline Dion, Jaime King and Mariah Carey, had undergone IVF treatments before giving birth to their children.
"I'm gay, I can not have a child," Dolce told Panorama. "Life has its natural course, there are things that must not be changed. And one of these is the family."
Gabbana added that "the family is not a fad. In it there is a supernatural sense of belonging," according to the U.K. newspaper The Telegraph.
Most Commented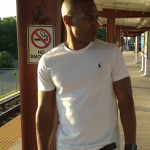 Sponsors