---
( 4UMF NEWS ) Elton John Retiring:
Elton John walks to the posh Club 55 on the water to have lunch on Thursday (July 17) in St. Tropez, France.
The 67-year-old legendary musician, who did some shopping around town that afternoon after grabbing lunch, reportedly took the stage in France recently and told fans he was going to retire!
However, Elton's rep quickly shot down the rumors.
"He's not retiring" his red said. "Elton was only joking." Phew!
15+ pictures inside of Elton John in St
Related articles
Most Commented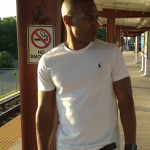 Sponsors