Elton John Does Something With Lindsay Lohan That Oprah Couldn't
---
( 4UMF NEWS ) Elton John Does Something With Lindsay Lohan That Oprah Couldn't:
Kindhearted Sir Elton John offered an olive branch to the troubled "Mean Girls" star after he learned she was attempting a musical comeback.
The legendary pop star's new song, "The Diving Board" - also the title of his upcoming album -- deals with the issue of fame and fortune for struggling young stars like Lohan and Justin Bieber.
"Elton was a great admirer of Lindsay's singing abilities and feels that she has the potential to do something incredible again," a source close to John told Dish Nation. "He's made steps to reach out very privately to her and see what he can do. Whether it's advice or putting her with the right producers, Elton wants to help. This could be the break she needs. Elton prides himself on saving people and Lindsay needs direction. Oprah couldn't do it - maybe he can."
Lohan, 27, who spent 90 days in rehab last year, had albums certified Gold and Platinum,
"I hate to think of Lindsay because she had a talent," Elton recently said. "She was a great actress, and then it became all about the madness, the parties and everyone forgets about what put them there in the first place."
The 67-year-old "Rocket Man" singer, who admitted he felt sorry for the film actress-turned-reality star, has a plan for Lindsay, but he's still waiting to hear back from her.
"If Lindsay is really serious about getting back into the recording studio she needs to make this happen," continues the source. "If anyone can get her music career back it's Elton, but there's just so much he can do. If she screws this up it's all on her."
Most Commented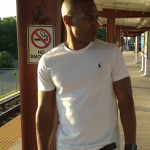 Sponsors