Eminem, Slaughterhouse And YelaWolf – SHADY CXVPHER
---
( 4UMF NEWS ) Eminem, Slaughterhouse And YelaWolf - SHADY CXVPHER:
Okay, ladies and gentlemen. This is what we've all been waiting for. The last time Eminem, Slaughterhouse and Yelawolf got together for a cypher it was crazy and they've done it again.
If you have a few minutes on your hands then sit back and enjoy the bars.
Check out the 'SHADY CXVPHER':
The upcoming album where Disc X will be new songs and Disc V will be a compilation of old material is due November 24th.
Most Commented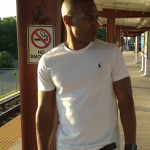 Sponsors