Escaped Inmates Added To Most Wanted List
---
( 4UMF NEWS ) Escaped Inmates Added To Most Wanted List:
Two New York inmates who are still on the lam two weeks after their brazen prison break are now on the "Most Wanted" list.
U.S. Marshals added 48-year-old Richard Matt and 35-year-old David Sweat to its "15 Most Wanted" Fugitives List Thursday. The agency has offered a $50,000 reward for any information that leads to their capture.
The list "is reserved for the worst of the worst," U.S. Marshals Service Director Stacia Hylton said in a statement. "There is no question David Sweat and Richard Matt fall into this category.
Matt and Sweat were last seen in their cells at the Clinton Correctional Facility in Dannemora on June 5. The two put look-alike dummies in their beds before breaking through their cell walls with power tools and crawled to freedom throw a dizzying maze of pipes and tunnels.
Prison worker Joyce Mitchell has been charged with helping the pair and accused of having sexual relationships with both of the men.
She allegedly gave them the hacksaws and chisels they used in their brazen escape. She was supposed to pick them up and be their getaway when they emerged from a manhole outside of the prison, but backed out at the last minute.
The extensive manhunt for the escapees wrapped up its second week Friday. Teams have heavily searched the rural area around the prison, while officials previously said the men could be heading to either border: Dannemora is 25 miles south of Canada and Matt was once imprisoned in Mexico for another murder.
Matt has a history of jailbreaks and was serving a life sentence for killing and dismembering a former boss. Sweat was doing life for murdering a sheriff's deputy.
The Marshals, which is offering a $25,000 reward for information on each escapee, urged anyone with tips to call 1-800-336-0102 or 1-800-448-3847.
Most Commented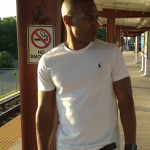 Sponsors