Evangeline Lilly Is Pregnant
---
(4UMF NEWS )Evangeline Lilly Is Pregnant
Lilly proudly displayed her baby bump in a black-and-white Halston Heritage gown while posing for photos with her "Ant-Man" co-stars, and looked absolutely stunning in her Pedro Garcia black heels. But don't expect her to tell you the gender of the baby. Lilly told ET on the red carpet that she intends on keeping the baby's gender a surprise!
This is Lilly's first red carpet appearance since the premiere of "The Hobbit: Battle of the Five Armies" in December.
Lilly and her long-time boyfriend Norman Kali, who currently live together in Hawaii, welcomed their son Kahekili in May 2011.
Lilly's pregnancy comes months after she told Ocean Drive magazine in January that she desired to have a big family. "What I wanted originally was six kids," she said at the time.
"I frickin' love being pregnant," Lilly gushed. "I'm one of the lucky women who just had a blissful pregnancy."
The actress also revealed during the interview that she and Kali had been thinking about adopting a sibling for their son, but the process had been difficult.
"My partner and I have really been through the ringer in the adoption world and it's hard," Lilly said. "So we'll see what happens. Life is magically beautiful, and it brings you what is perfect."
Clearly, life has brought her what she was really hoping for. Congrats to the happy couple!
Most Commented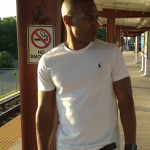 Sponsors