Fast Food Workers Go On Strike
---
( 4UMF NEWS ) Fast Food Workers Go On Strike:
Thousands of fast food workers are walking off the job Monday morning as part of a labor strike demanding a pay raise.
The workers are seeking $15 an hour, more than double the current minimum wage in New York, which they say will bring them up to livable standards.
The workers also want more hours and the right to form a union without retaliation.
A number of fast-food chains are affected by the walkout, including Burger King, McDonald's, Domino's, Wendy's, and Papa John's Pizza.
The workers are asking customers not to patronize the fast-food restaurants until the changes are made. The National Labor Relations Board has heard the complaints.
The strikes are being held in New York City, Chicago, St. Louis, Detroit, Milwaukee, Kansas City and Flint, Michigan.
Most Commented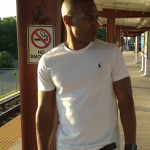 Sponsors