---
( 4UMF NEWS ) Fat Trel Signs To MMG:
Maybach Music Group today took to Twitter to announce that they would be adding two new artists to their roster. The label, helmed by Rick Ross, already includes Meek Mill, Wale, Omarion, Stalley, Rockie Fresh and Gunplay, to name a few.
Fat Trel, the Washington D.C.-based rapper, will be the first of the label's two additions. MMG announced Trel's signing via Twitter.
Salute to our DC shooter @Fattrel, the newest artist signed to WaleMusic/MMG/Atlantic Records. Congratulate him. #doublem #blackbottleboys

— Maybach Music Group (@MaybachMusicGrp) November 6, 2013
Rumors of the signing began leaking out in July after a tweet from Trel, though he denied in an interview with XXL that anything was done. Trel is the second D.C.-based artist on MMG, next to Wale.
Trel will apparently be signed to Wale Music, a new imprint for the D.C. rhymer. More updates will be added as they become available.
Related articles
Most Commented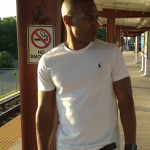 Sponsors