Flavor Flav Arrested For DUI And Marijuana Possession
---
( 4UMF NEWS ) Flavor Flav Arrested For DUI And Marijuana Possession:
Earlier today, the Nevada Highway Patrol arrested Flavor Flav in Vegas for a slew of alleged infractions committed while behind the wheel.
TMZ reports that the rapper, who earned respect as being part of the legendary Golden Era group Public Enemy, was booked on charges of DUI, possession of marijuana, and an open container. If that was not enough to fret about, Flavor Flav also faces the additional charges of bogus registration, driving with a suspended license, and speeding.
Most Commented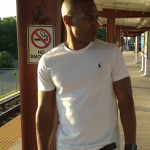 Sponsors