Floyd Mayweather Explains Breakup With Shantel Jackson
---
( 4UMF NEWS ) Floyd Mayweather Explains Breakup With Shantel Jackson:
Last night during Showtime's All Access: Mayweather v. Maidana docu-series, Mayweather revealed shocking information about his former fiancee Shantel Jackson.
There was speculation but no one was sure why the two decided to separate. During the documentary Mayweather revealed Jackson was pregnant with twins just three months ago.
He did not reveal what happened with the babies on air but this morning he took to his Instagram account and posted that shocking information that she had an abortion. Sources say Jackson initially lied about having a miscarriage but really had an abortion which fueled Mayweather's anger.
Mayweather quickly deleted the photo but then later posted another one claiming to have paid for Jackson's surgeries, giving her the look she has today.
Many people believe Mayweather's anger is not only fueled by the alleged abortion but also because of Jackson's recent dealings with rapper Nelly. The two have been spotted courtside at the Heat/Bobcats game and Miss Jackson posted a picture of them looking very cozy on her Instagram. Both Nelly and Miss Jackson however maintain that the two are just friends. He also posted what looked like a subliminal towards Floyd this morning.
Why be rich with poor character..?

— Nelly_Mo (@Nelly_Mo) May 1, 2014
@MsJackson n I r not a couple She a heat fan me part owner of CHA I invited her 2the game Had I known we was gone get swept SMH LOL..

— Nelly_Mo (@Nelly_Mo) April 30, 2014
Related articles
Most Commented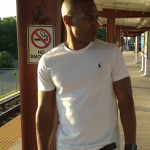 Sponsors