Floyd Mayweather Letting Fans Choose His Next Fight
---
( 4UMF NEWS ) Floyd Mayweather Letting Fans Choose His Next Fight:
If you want to know who Floyd will fight next just keep an eye on his twitter account. Mayweather just tweeted that he'll let the fans decide who he'll fight in May, either Maidana or Khan.
I'm going to let the fans vote. Tell me who I should fight next. Khan or Maidana? http://t.co/342WnS26Vz

— Floyd Mayweather (@FloydMayweather) February 3, 2014
He's taking votes on his Instagram and Twitter.
Now if you are a skeptic like me then you think that Mayweather's opponent is already decided and this is just another one of his clever publicity ploys.
Either way have fun with it and make sure you're there when he announces the contender.
Related articles
Most Commented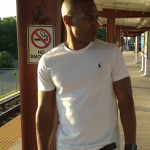 Sponsors