Floyd Mayweather Responds Back To Rumors Of Ray J Sleeping With His Girl
---
( 4UMF NEWS ) Floyd Mayweather Responds Back To Rumors Of Ray J Sleeping With His Girl:
Despite 50 Cent and his former bromance buddy Floyd Mayweather reportedly squashing their "beef" earlier this summer, one person who doesn't seem to be off limits from 50′s slander is Floyd's rumored sidechick who goes by the name of "Princess."
Mr. G-Unit put Ray J and "Princess" on Instagram blast, suggesting that she was bustin' it open for Floyd and Ray J at the same time…
SMH. Floyd later responded to 50′s shenanigans with his own message.
The real question here is what made 50 wake up and decide to start some isht? Did he try to hit and get turned down?
Related articles
Most Commented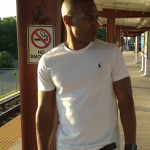 Sponsors