Floyd Mayweather Reveals Possible Fighters For Last Fight
---
( 4UMF NEWS ) Floyd Mayweather Reveals Possible Fighters For Last Fight:
The boxing world is going to miss Floyd Mayweather when he decides to retire. His career has been the sport's saving grace because his fights are always must events.
With his last fight (reportedly) happening in September, the country is anxious to see who will be Mayweather's final opponent.
The running for Money Floyd's last bout comes down to two boxers, that is according to Mayweather.
If you haven't heard of Andre Berto or Karim Mayfield before, you aren't in the minority. Neither of these boxers have the resume' to challenge Mayweather for his last time in the ring.
But with Manny Pacquiao defeated, is there anyone who would be a worthy opponent?
Most Commented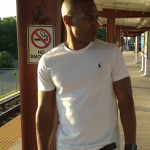 Sponsors