Floyd Mayweather Upset With Shantel Jackson's Reality Show
---
( 4UMF NEWS ) Floyd Mayweather Upset With Shantel Jackson's Reality Show;
Floyd Mayweather's fiancé Shantel Jackson is allegedly filming a reality show after splitting the undefeated champion.
After her break up with "Money" Mayweather, Jackson was reportedly selling expensive items in order to stay afloat with her bills. Now, reports claim that the model is looking for love in her new reality show, according to MediaTakeOut.com.
The show's alleged name is expected to be called "Miss Jackson Finds A Man."
Recently, Floyd Mayweather's female entourage decided to tease his former fiancé Shantel Jackson's pawned $63K Hermes purse. The women sat on the luxury private jet with Jackson's bag on placed on the table.
According to MediaTakeOut.com, Jackson was desperate for money and had to pawn her expensive bag for rent money.
Sources close to Jackson admitted that she sold her favorite Birkin bag for $31,000 to Beverly Loan Company-a luxury PAWN SHOP in Los Angeles. The boxer's former fiancé had friends take the bag with the original receipt to the store and clerks at the upscale pawn shop recognized Mayweather's name and called him about their recent purchase where he offered to buy back the purse.
MediaTakeout.com recently reported, Mayweather also took back every diamond he showered his former fiancé with which totaled up to $7.8 million worth of jewels.
Related articles
Most Commented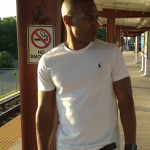 Sponsors