Fourth Person In SXSW Crash Dies
---
( 4UMF NEWS ) Fourth Person In SXSW Crash Dies:
A fourth person has died two weeks after an alleged drunken driver left a path of devastation in his wake when he plowed a sedan through a crowd of revelers at Austin's annual South by Southwest festival, police said.
DeAndre Tatum, 18, a recent high school graduate from Fort Worth, Texas, was the latest in a list of young people felled by Rashad Owens, 21, an aspiring rapper from Killeen who injured about two dozen people waiting outside The Mohawk club on Red River St. early March 13.
Owens is jailed in lieu of $3 million bond, charged with capital murder. He faces additional charges once a grand jury convenes to review the tragic case.
Jamie West, 27, was on a moped with her husband, Evan West, 29, when they were hit by Owens as he fled police.
Jamie died on scene while Evan West was hospitalized for days with serious injuries.
Steven Craenmehr, 35, a Dutchman riding his bicycle near the crowd, was also hit and died on the scene. Sandy Le, 26, died a few days later, on March 17, from her injuries.
Tatum, who suffered broken bones and a severe brain injury before he died Thursday, was the last of 23 victims with life-threatening injuries, police said.
He was hit so hard his shoes were knocked off, his mother, Tamara O'Neal, told KTVT-TV.
His girlfriend, Curtisha Davis, was also injured but has since been released from the hospital.
It's unclear if any other victims remain hospitalized, but all are expected to recover, police said.
Most Commented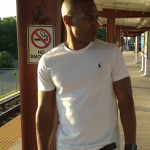 Sponsors