Frank Ocean Goes Independent
---
( 4UMF NEWS ) Frank Ocean Goes Independent:
When Frank Ocean unveiled Blonde on Saturday on Apple Music as a streaming exclusive, it was meant to be a celebration. Long-awaited, it was the artist's most complete musical release since his 2012 major label debut, Channel Orange, and looks set to debut at No. 1 on the Billboard 200 later this week.
One group not invited to the party: Def Jam Recordings, Ocean's former music label.
Blonde was released on Ocean's independent label Boys Don't Cry, which is not affiliated with the artist's former publisher Def Jam or its parent Universal Music Group (UMG), a source familiar with the situation told FORBES. Metadata on Apple Music, where Blonde is being exclusively streamed, confirmed that the copyright on Ocean's news album belongs to Boys Don't Cry and not to Island Def Jam Music Group as on Channel Orange.
A representative for Ocean could not be reached for comment, while a representative for Def Jam did not return a request for comment. A spokesperson for Apple Music did not immediately respond to a request for comment.
For UMG, Blonde has led to a massive rift with one of its key artists and a decision to decouple itself from the lucrative, but oft criticized practice of providing exclusive streaming rights. On Monday, music industry analyst and critic Bob Lefsetz reported that UMG CEO Lucian Grainge sent an email to other executives stating that the company, which represents artists like Drake and Kanye West, would end all exclusives with music streaming companies like Apple. At least two sources confirmed to FORBES that his decision was influenced partly by Ocean's move to partner with Apple for his newest album.
The practice of offering up exclusives to streaming companies is a relatively new one, whereby labels or artists allow a service early access to a release in return for an agreed upon sum. This year, Tidal and Apple Music have attempted to win paying subscribers with proprietary content. Spotify, the world's largest music streaming service, has previously said that it is not interested in exclusive streaming rights.
"We're not really in the business of paying for exclusives, because we think they're bad for artists and they're bad for fans," Jonathan Prince, Spotify's head of communications, told The Verge in February.
Most Commented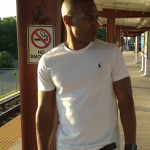 Sponsors