French Montana Speaks On New Album
---
( 4UMF NEWS )French Montana Speaks On New Album:
French Montana has revealed that he will come through with a new album this summer in an interview with Billboard.
"I don't have the exact date. Probably the end of August. The mixtape is the appetizer, the album is the meal. I've been working on it [for] so long, but I saved the best for the album," he told the magazine.
The rapper has put out mixtapes like Mac & Cheese 4: The Appetizer and Casino Life 2: Brown Bag Legend.
However, this is his first full album in three years since Excuse My French.
He gave some insight on who would be on the album.
"I got Miguel on there… Kanye West. The album I'm trying to keep mostly for me, just a couple of features," he said.
Even his incarcerated friend and rapper Max B gets a look on the upcoming opus.
Most Commented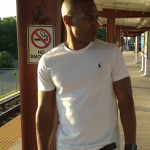 Sponsors