Fugitive Eric Frein Appears In Court
---
( 4UMF NEWS ) Fugitive Eric Frein Appears In Court:
After 7 weeks living off the land in a rugged state forest, a subdued Eric Frein, showing a small cut on his left forehead, was arraigned Friday in Milford, Pa., on a capital murder charge of killing a state trooper with a high-powered rifle.
For law enforcement in Pennsylvania, the capture of the 31-year-old self-taught survivalist Thursday night by U.S. Marshals was personal. He was put in handcuffs belonging to the state trooper he is accusing of killing, Cpl. Byron Dickson, and placed in Dickson's patrol car.
"Now he will face justice,'' Pennsylvania Gov. Tom Corbett said.
Frein, wearing an orange jumpsuit, arrived at the courthouse in a caravan that included an armored vehicle and police in fatigues carrying weapons.
Handcuffed and subdued, the suspect was taken from a squad car and marched into the courthouse to the cheers and jeers of local residents.
U.S. Marshals – part of a $10 million manhunt over 48 days – stumbled upon Frein unarmed in a field near a hangar at a small abandoned airport in Tannersville on Thursday night in a "routine sweep" of the area, state trooper Lt. Col George Bivens told reporters Friday after the arraignment.
He said that Frein was interviewed by troopers after his capture, but Bivens declined to elaborate.
Asked why Frein allegedly fired on Dickson in the original shootings, Bivens said, "I have characterized his actions in the past as 'pure evil' and I would stand by that."
Bivens said weapons found in the hangar were being collected and processed.
Asked if they knew how Frein was able to survive in the rugged terrain for almost seven weeks, Bivens said the fugitive had hidden some supplies but was also able to get into cabins and other occupied structures to find food and shelter from the weather.
He had been hiding in the hangar in recent days, officials said, but was surrounded and captured while walking in a nearby field.
"He was definitely surprised,'' state police commissioner Frank Noonan said Thursday night..
He said Frein, who complied when ordered to drop to his knees and surrender, "gave up because he was caught and he had no choice but to give up."
Noonan said authorities had kept up the pressure to try to capture the fugitive in the woods for fear that if he got into populated areas he might try to kill other police officers or civilians.
"We weren't going to stop until this fugitive was arrested," he said. "And I'm glad it ended without any other loss of life, including his."
Dickson's family, as well as wounded Trooper Alex Douglass and his family, expressed "relief and gratitude" over Frein's arrest, Noonan said.
The capture brought widespread relief in the Pocono Mountain communities near the search area, which was on edge during the lengthy manhunt.
Canceled Halloween festivities were back on the schedule Friday.
"We as a town think the kids have gone through enough," said Ralph Megliola, chairman of the township board of supervisors.
Most Commented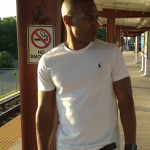 Sponsors